Spring Dinner 2017
Harvard Athletics with Crew Coach Liz O'Leary
In her 31st season of guiding the Harvard-Radcliffe heavyweight crews in 2016-17, head coach Liz O'Leary has brought the Black and White to the pinnacle of women's collegiate rowing, and made Radcliffe a perennial contender for national championships.
The recent run of excellence--her 2003 team captured the NCAA title, and her 2005 varsity followed that up with a bronze-medal finish--makes this one of the most successful eras of an already-proud tradition of Black and White crews.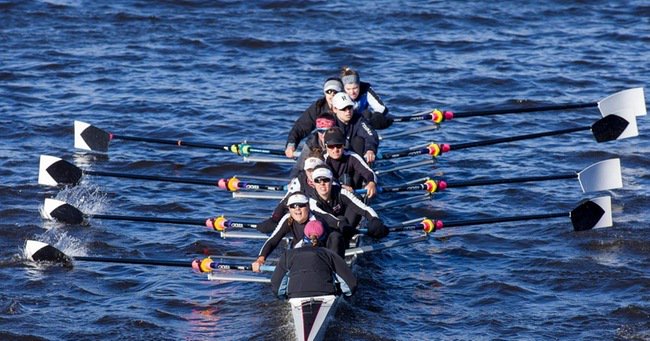 O'Leary has led Radcliffe to the NCAA regatta for five of the last six years and 17 times during the 20-year history of the event. Radcliffe earned a varsity eight bid in 1997 and then team berths in eight-straight seasons and again in 2007, '08, '09, '11, '12, '13, '14 and '15.
O'Leary was appointed to her position at Harvard-Radcliffe in 1986 and enjoyed immediate success by leading the first varsity to Eastern Sprints titles in 1987 and 1989. That success has continued throughout her tenure with over 200 dual wins, top-finishing crews at Sprints, and appearances at national championships.
Click below for Tickets:
$10 dessert only and talk (arrive at 7:45 for the dessert only option)
You will enter the guest names and dinner selection (chicken or vegetarian) after the payment screen.
Agenda: Cocktails 6-7 (cash bar)
Dinner 7 - 8
Dessert only attendees 7:45
Talk 8-9
When:
11:00AM - 2:30PM Wed 31 May 2017, Eastern timezone

Where:
Cleveland Skating Club
2500 Kemper Rd.
Cleveland, OH 44120 USA
[ Get Directions ]